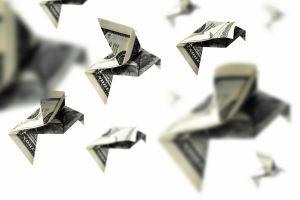 Few commentators have remarked on one big difference between the 2020 and 2017 bull markets: the fact that record bitcoin (BTC) prices weren't complemented by a wave of high-profile initial coin offerings (ICOs). Unlike 2017, there were few notable ICOs that took advantage of heightened interest in crypto by raising tens or hundreds of millions of dollars, indicating the possibility that ICOs are largely finished as a vehicle for raising big bucks.
Is this true? Will ICOs and other kinds of token sale (e.g. initial exchange offerings, IEOs) be increasingly superseded in 2021 by more traditional routes to raising funds, such as venture capital and initial public offerings (IPOs)?
According to a range of industry players speaking with Cryptonews.com, this is indeed likely to be the case this year, and for the foreseeable future. However, while they're likely to be avoided by the biggest companies in the crypto industry, token sales will remain a fixture of crypto for some time to come.
ICOs: Yesterday's fad
While we haven't yet been treated to this year's report, CB Insight's Blockchain Report 2020 revealed that ICOs have taken a massive hit when it comes to the amounts of money they raise.
Compared to 2018's impressive USD 7.8bn, sums raised in 2019 basically collapsed, falling by 95%, to USD 371m. This trend seems to have continued into 2020, at least if you take a look at ICObench data on the ICOs that ended last year.
Just taking a few well-rated token sales at random, sustainability network 2local raised only USD 650,000, smart contract-based gaming platform Truegame raised USD 3.4m, business blockchain Lition raised USD 4.9m, robotics platform SKFchain raised USD 6.2, and rewards platform Sharpay raised USD 5.9m.
These aren't tiny sums, but compared to the USD 100 million-plus ICOs of 2017 and 2018, they're pretty underwhelming. And as CB Insights' report makes clear, many crypto and blockchain firms have compensated for this collapse by increasingly turning to traditional forms of fundraising, with equity funding rising to a value of USD 2.8bn in 2019.
This transition will only accelerate this year, with Arcane Crypto's head of research, Bendik Norheim Schei, telling Cryptonews.com that such a trend is only to be expected.
"This is the result of a maturing industry. Traditional actors are now entering bitcoin, resulting in more traditional funding rounds and also the very beginning of crypto companies moving to the traditional market through IPOs," he said.
Enter initial public offerings
As Norheim Schei suggested, 2021 will be the year that crypto companies turn to IPOs in significant numbers, with Coinbase's direct listing setting a precedent for other ambitious firms to follow.
"While I believe you'll see IPOs of crypto companies of all sizes, the biggest ones will most likely be the first to go to market," said Anil Lulla, the Chief Operating Officer of Delphi Digital.
This…


Read more:IPOs, M&As, and New Token Sales To Bring Fresh Capital For Crypto in 2021