Bitcoin has beaten the stock market, but you might be shocked by how much.
It's been a wild ride for Bitcoin throughout its 11-year history, and that's been especially true over the past year. Not only did the COVID-19 pandemic drive Bitcoin's price lower initially, but it also seems to have helped accelerate investor interest in the leading cryptocurrency.
Here's a look at how Bitcoin has performed for investors over the past year and what has driven its performance.
The short answer
I won't keep you in suspense. Bitcoin has increased in value by 612% over the past year, as of this writing. This means that a $1,000 investment in Bitcoin made one year ago would be worth just over $7,100 now.
During the same period, the S&P 500 index, which is generally considered to be the best gauge of overall stock market performance, has delivered a 50% total return. Several stocks have doubled and tripled over the past year as the market rewarded companies that benefited from the stay-at-home economy. But there are very few stocks that have delivered returns in the same ballpark as Bitcoin. So, it's fair to say that Bitcoin has been a big success as an investment over the past year for buy-and-hold investors.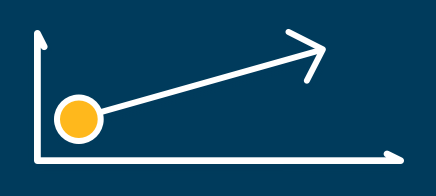 The Ascent's picks for the best online stock brokers
Find the best stock broker for you among these top picks. Whether you're looking for a special sign-up offer, outstanding customer support, $0 commissions, intuitive mobile apps, or more, you'll find a stock broker to fit your trading needs.
See the picks
Why has Bitcoin performed so well?
Obviously, we can't go through every positive Bitcoin news item that has happened over the past year. But there have been three big themes that seem to have driven Bitcoin higher.
Investors' appetite for speculation has soared over the past year. As the COVID-19 pandemic started, people were stuck in their homes with nothing to spend money on. Not to mention, stimulus checks have added to many Americans' disposable income. There was really nothing else to "bet" on besides the stock market. As stocks and cryptocurrencies started to rise shortly after the initial coronavirus crash, it only added fuel to the desire to invest in speculative assets.
Over the past year, we've seen more interest from corporations and institutional investors than ever before. Companies such as Tesla, Square, and MicroStrategy have converted portions of their balance sheets to Bitcoin, and several billionaire investors that have been hesitant have recently changed their tune on Bitcoin. Marc Cuban, Kevin O'Leary, and Elon Musk are three particularly notable investors who have been vocally bullish on Bitcoin over the past year. Warren Buffett, on the other hand, still hasn't changed his mind.
We're gradually seeing Bitcoin being more widely accepted as a method of payment. Most notably — and arguably the biggest driver of Bitcoin's price rise in the past year — PayPal not only started allowing customers to buy and sell Bitcoin on its…


Read more:If You Bought $1,000 Worth of Bitcoin a Year Ago, Here's How Much You'd Have Today